Jhandi Munda is a gambling game played mostly in South Asian countries including Nepal, India, Bangladesh and Myanmar. It is also known with a different name in different regions such as "Langur Burja", "Jhanda Burja" and "Khor Khore" or "Khod khode". I have developed a Mobile game based on this.
Jhandi Munda is mostly played during Hindu's big festivals like Dussehra(Dashain) and Deepawali(Tihar). We have 6 dices with 6 faces in each die. Different places might have different rules for playing. However, the dices are the same and most rules are common among all of us.
In this age of technology where people spend more time on their mobile phones, I have developed this game for Mobile phone. For now, it is available in Google Playstore and will be available in the App Store for Apple devices.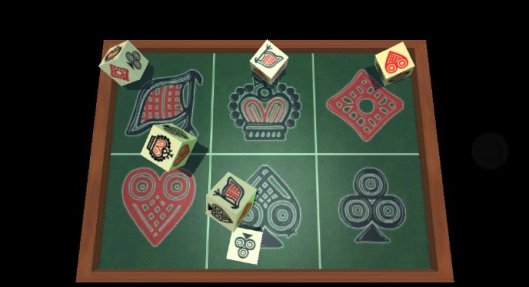 There are two versions of this game,
For Nepal with the name "Langur Burja": Download it on PlayStore
For India with the name "Jhandi Munda": Download it on PlayStore
Frequently Asked Questions (FAQs)
I have been getting lots of questions through email, social media, phone calls and comment about this game. I will answer most of the question as below.
Can we predict the result of Jhandi Munda mobile game?
No, the result is entirely based upon the random number. It is generated by the system itself and developer(me) doesn't have a control over it.
Is there any hack for Jhandi Munda mobile game?
I made Jhandi Munda mobile game to make it fair for playing. So, there is no hack or trick to predict the result.
categories: Mobile-Game