Clean Black is a free WordPress theme. It is black and responsive theme which is easy to customize.
Tags : Responsive, 2 column, Right sidebar, Black, Clean Design.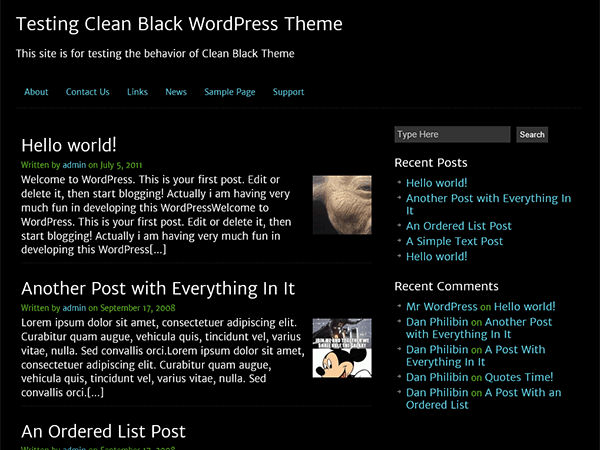 Download: Clean Black WordPress theme
Theme Update:
(22, Jan 2014) From version 1.4 you can show either full post or summary in your Home page and Archive pages.
Customizing Theme
Header You can show Blog title and description in the header also you can show the image in the header(size 960*150).
Favicon Icon Upload the Favicon icon to your host and then paste the URL in theme options page.
Search Box You can add search box in the sidebar from Widgets panel.
Post thumbnail You can show post thumbnail for posts in home page, archive page. You can also disable it. And remember that you must set the featured image for the post to appear the thumbnail.
Wp-PageNavi To show page navigation in your theme just install Wp-PageNavi plugin.
categories: WordPress