Hello all,
I have completed the Bachelor of Engineering in Software Engineering from Pokhara University affiliated Gandaki College of Engineering and Science (GCES), Lamachaur, Pokhara.
Recently on February 25th 2017, I had the convocation ceremony. The summary of this event can be found on my next blog. "Convocation Ceremony - Pokhara University".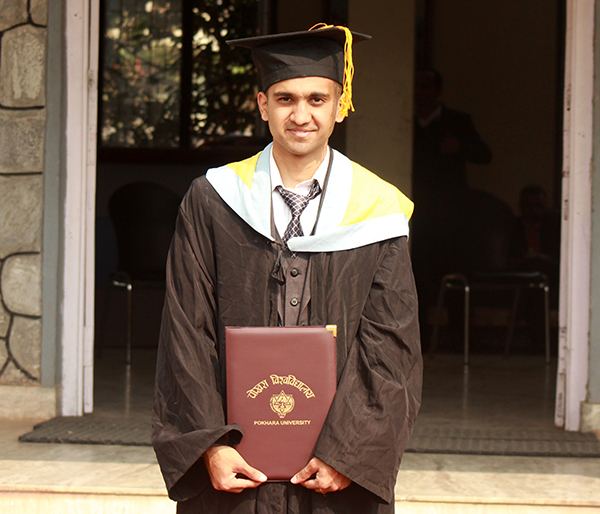 I would like to thank everyone for helping me through out this journey. Especially my Father, Mother and my brother.
This will inspire me to do more in my life for my country and for the world.
Thank You All!
categories: Memories